Bloomington Junior High School has changed its schedule next year to allow more time for social and emotional learning. Some parents feel that this decision forced their children to make an unfair choice too early in their education.
District 87 then made some adjustments.
Sheila Snyder said she moved from Unit 5 to District 87 last month because she heard Bloomington Junior High has strong music and arts programs. Snyder considered this a perfect fit for his daughter, Reini. She enters sixth grade in the fall.
Snyder said Reini loved to sing, but art was her passion.
"She loves to draw. She loves to paint. She loves to create characters online. That's his primary interest in the class, "Snyder said.
Two weeks ago, Snyder learned that District 87 had made a major schedule change: If a student was following a band, orchestra, or choir, other electives in the district's Arts For Life program were banned. . This includes courses like digital media, computer applications, and foreign languages.
Snyder said her daughter had a choice.
"Do you prefer to make art or do you prefer to sing? His question was: "Why do I have to choose? I thought one of the reasons we moved to District 87 was so that I could have these two things. She's very upset about it, "Snyder said.
Other parents have raised similar concerns. Harper, Erin Furimsky's daughter, plays the trombone. She is entering seventh year. Her son Asa is in high school and sang in the choir when he was like BJHS.
Furimsky said junior high school students needed time to explore, adding that the district plan won that out.
"If you participate in the music program, you will never be able to take a junior high school visual arts class. You will never get to take a computer course while in junior high school, "Furimsky said. "He is too young for these children to make these choices."
Diane Wolf is Assistant Curriculum Superintendent for District 87. She said the changes had been in the works for two years.
She said the problem with the junior high school schedule was that the music programs were held during the first period. This is the same time reserved for students to get extra help with their schoolwork.
Wolf said this forced many students to make a difficult choice.
"If they needed interventions, if they needed help in a class, they were either taken out of their music program or they hadn't received that extra help," Wolf explained.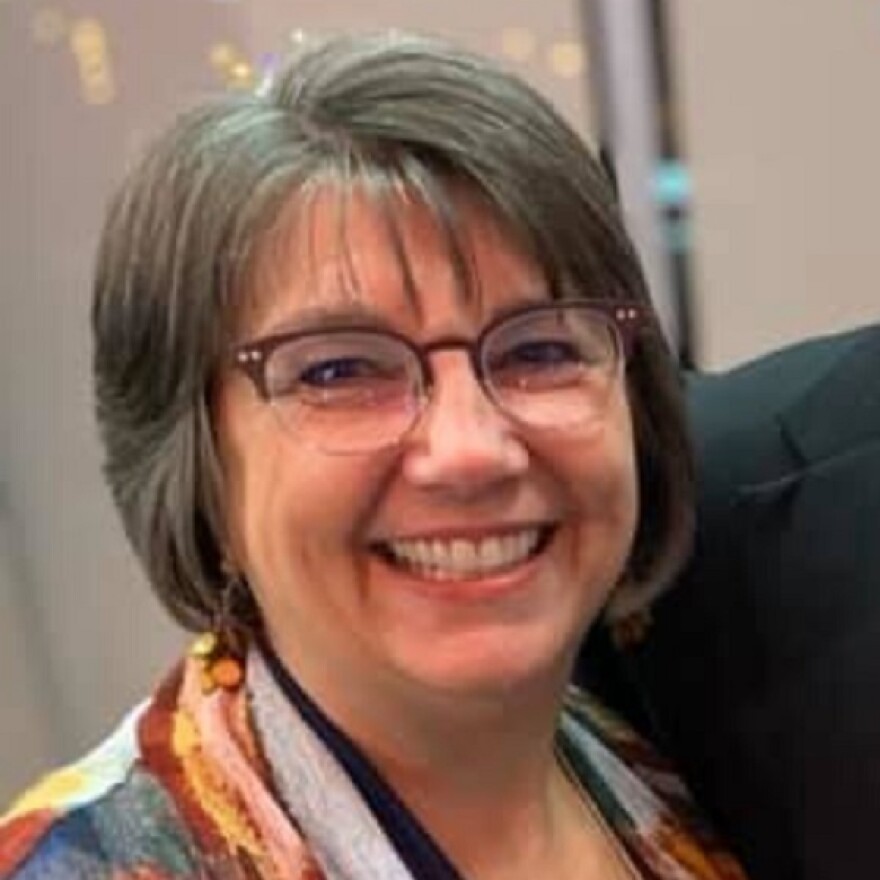 Wolf said the district wanted to make this extra instruction time available to everyone during school hours at the start of the day. The district also wanted to lengthen class periods (50 minutes) to match the high school schedule. That's why music was added to Arts for Life.
This decision shocked dozens of parents with children in the music program. More than 70 parents from BJHS have formed a private Facebook group, adopting the phrase "Music and, not music or" and they have strategized to seek change.
A dozen parents spoke out at a recent District 87 school board meeting.
Lauren Lowell is one of the parents who organized the movement. She also has two children in the group, a daughter, Lila, and a son, Eliot.
Lowell said limiting students' access to music defeats the goal of adding more time for social and emotional learning.
"I think what really sparked our frustration was the socio-emotional value of the music and the other electives were downplayed," Lowell said.
A week later, the district made changes.
Wolf said that now students who want to stay in music and take another Arts for Life class can take a physical education class at 7:30 a.m., 30 minutes before the start of the regular school day.
Lowell said it was a better solution.
"I'm thrilled. My son is thrilled. My high school daughter is happy for her brother. I consider it a victory that they heard us, that they appreciated our opinions and that they made a change. Lowell said.
But the change has not satisfied all musical parents. Melanie Johnson has two children in the group, one in seventh grade and one in high school. She said she was concerned that some junior high school students might be intimidated into taking the bus with high school students every morning.
"My sixth grade student on a bus with juniors and seniors, we've all seen the movies, we know how the bullying goes," Johnson said. "Even though it's separate seats, it doesn't make me comfortable."
Johnson said she also doesn't like music students having an extra 30 minutes at school.
Many parents have also worried that they know so little about overtime in the classroom. How structured will it be? But Johnson said she appreciated the school administrators being ready to listen and adapt.
Wolf said the expanded schedule to accommodate the band would require additional staff to cover the early start, but said it was important for the district to find a viable solution.
"It's part of a public school system," Wolf said. "Obviously, even though we hadn't planned this, we welcomed it because it showed what was important to our families."
Wolf added that the district needs to make sure all of its instructions are accessible to all of its students.
The district said the start of each classroom day will include lessons and social and emotional learning activities. Students will also have other options, including getting help with schoolwork, exploring personal interests, and developing social skills.
Source link